About Palatine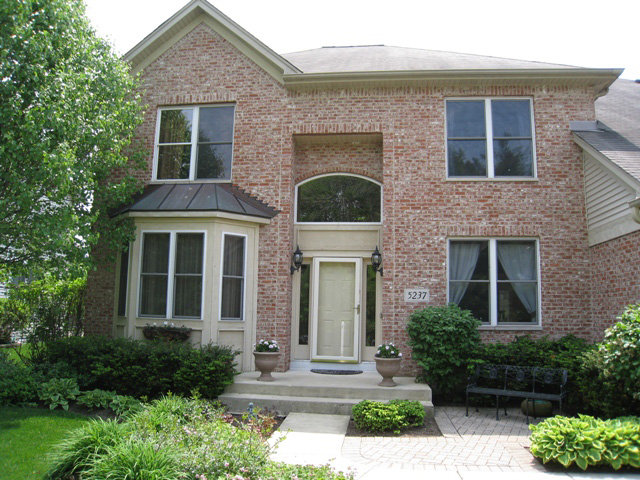 The first European-American to settle in Palatine is generally thought to be George Ela, who built a log cabin in the area now called Deer Grove. Ela was one of the first of a wave of pioneers to migrate to northern Illinois following the Black Hawk War. A road which passes through the western edge of Palatine is called Ela Road in his honor.

The Village of Palatine was founded in 1866. It was built around a station on the new Chicago and North Western Railway. Joel Wood surveyed and laid out the village, earning him the title of Palatine's founder. One of Palatine's original downtown streets is named after Wood.

A shortline railroad, the Palatine, Lake Zurich and Wauconda Railroad, was built in 1911, and began full passenger service to Wauconda, Illinois, in 1912. The line was closed in 1924 after a series of financial misfortunes and the improvement of roads in the area. The PLZ&W provided transportation to Dr. Wilson's Deer Grove Park, just north of Dundee Road in Palatine.[5]

Palatine's first suburb-style subdivision was called Palanois Park, built shortly after World War II. The town has experienced rapid growth since the 1970s, part of Chicago's growing suburban sprawl. Palatine was home to the Cook County Fair from 1914 to 1931. The fairgrounds are now a subdivision with a name that pays tribute to Palatine's former fairgrounds.

Palatine has been in the process of revitalizing its downtown area since December 1999.[8] This process has spawned a new passenger train station, a nearby parking garage, and several new condominiums, rowhomes, and commercial buildings. There are great restaurants including Gianni's, Durty Nellie's, Tap House, Heng Wing, Gio's Italian and many more to choose from. Palatine is a popular place to hang out at a bar or restaurant.
There are many parks and recreation areas and events for the kids. Neighborhoods go from old to newer in many price ranges. The downtown area is quaint with rowhomes and newer condos with the train walkable and a quick ride to downtown.